According to the FDIC, small business lending rose 5.3% between end-2Q15 and end-2Q16.  Since falling to a post-Financial Crisis low of $279 billion in the third quarter of 2012, small business loans have risen 18%—to $328 billion—at the end of June 2016.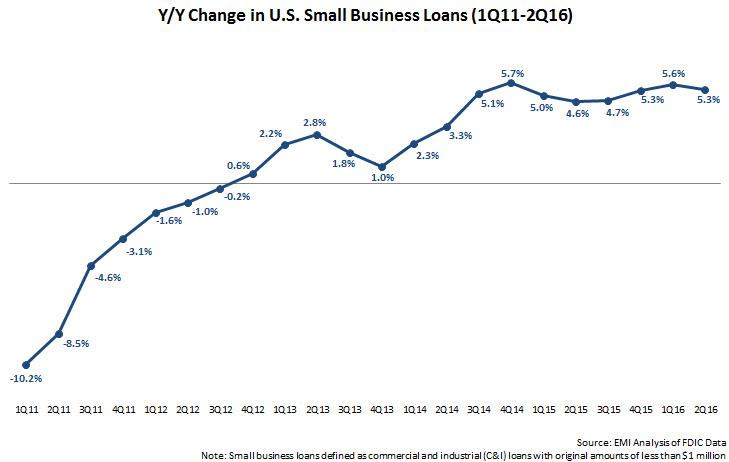 In the light of this steady loan growth, many banks are refocusing attention on the small business market.  But how can banks—many of which virtually abandoned the small business credit market following the 2008 Financial Crisis—rebuild awareness, trust and engagement with small business owners?  The following are five marketing approaches for banks to consider in (re)building their small business banking franchise:
Before developing and implementing these small business initiatives, banks should conduct research to understand how and how well they are perceived by small business owners, and to identify deficiencies in their product and service capabilities relative to competitors.  Banks should also gain insights from key internal stakeholders to assess its ability to address these issues using existing resources.  These analyses support investment decision making, and inform small business banking program development and implementation.
Subscribe