Case Study: Training Tools Boost Branch Card Sales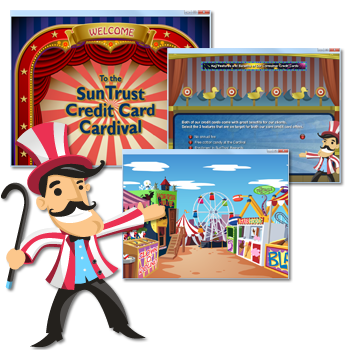 Impact: Without any corporate mandate or incentive, 85% of employees have undertaken the training in less than 3 months, and branch sales are at an all-time high.
After years of outsourcing, this leading bank brought its credit card business back in house. To accelerate client-facing teams' competence and confidence in presenting the payments product line to customers and prospects, EMI developed an innovative gamification program supported by branch huddle guides and easy reference cards.