In its Quarterly Banking Profile, the Federal Deposit Insurance Corporation (FDIC) reported that commercial & industrial (C&I) loans fell 2.5% y/y to $2,395 billion at the end of 1Q22. However, further analysis provides a more nuanced perspective:
The rate of decline has been decelerating in recent quarters: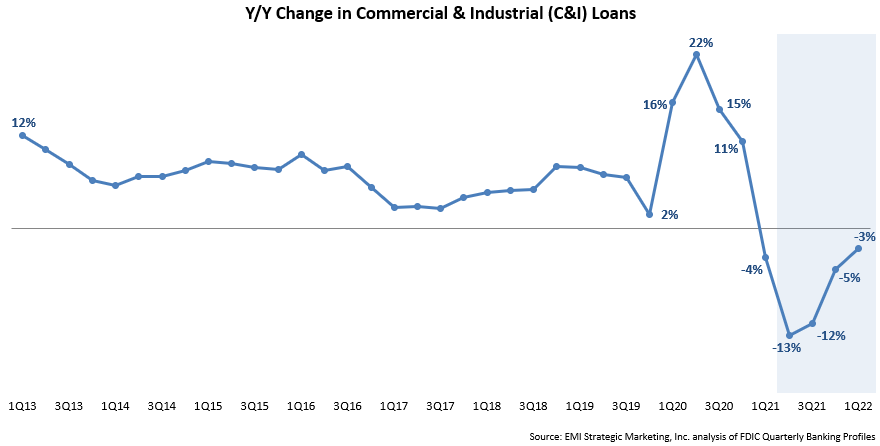 The C&I portfolio at the end of 1Q22 was 9% higher than at the end of 4Q19, the last quarter before the pandemic: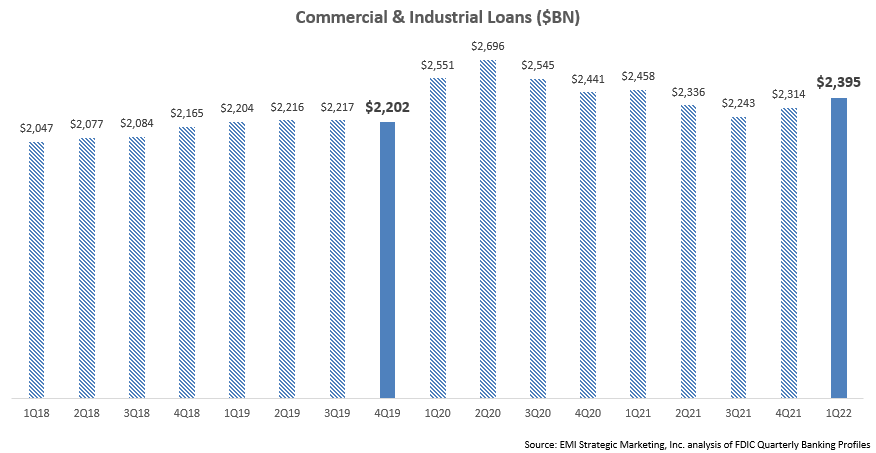 As the pandemic took hold in March 2020, businesses tapped into their credit lines, leading to a rise in C&I loans of almost half a trillion dollars by the end of June 2020. Over the next five quarters, this process was reversed, with a cumulative decline of more than $450 billion. However, growth returned over the past two quarters, with a net increase of more than $150 billion.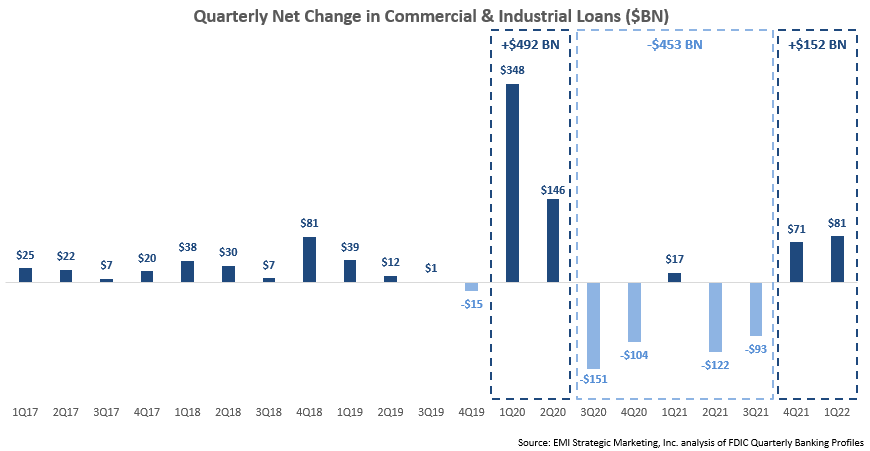 Finally C&I loan growth was boosted in 2020 and the first half of 2021 by Payment Protection Program (PPP) loans.
Key takeaway: Don't judge a book by its cover; delve deeper to get a more complete understanding of industry trends.