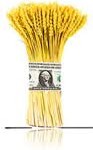 Iconoclasts are forecasting the end of the retail bank branch. Simple and Moven have gone so far as to delete the word "bank" from their names, and make the rounds at industry events heralding the brave new branch-free landscape.
But US consumers and small businesses are channel omnivores. Give them mobile, online, ATM, phone and branch—all will be used by some, and some will be used by all. The cost of channel choice is great, and retail margins are on a diet, so reinvention is an economic necessity. Channel R&D is accelerating as banks large and small find the unique branch blueprint.
Look at these strategic innovators:
The answer to branch strategy isn't as simple as develop or dismantle, reinforce or reduce. Like most strategy and marketing wins, it's about defining a course that magnifies strengths, mitigates disadvantage and sets a course that fits your franchise, and your future.
Subscribe